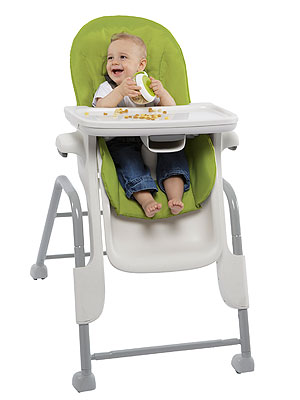 Courtesy Oxo
First and foremost, we're moms.
But, for approximately three hours a day, we're also waitresses.
It's a shift with few perks: we never receive a tip, there's rarely a kind word about the service or meals, and sometimes we even have to endure food being thrown at us.
So, the least we can ask for is a high chair that works well during the messy dance that is dinner.
Recently, we had the opportunity to try out the new OXO Seedling high chair ($150).
Here's a breakdown of what works well and what doesn't:
Read More