While many moms are forced to find creative ways to encourage their toddlers to eat their veggies, actress Tia Mowry-Hardrict is thrilled she doesn't have to. In fact, son Cree, almost 3, actually requests them — to the surprise of all.
"Recently at one of our favorite restaurants in L.A., I ordered spinach for [him] and there was a mother staring us down, looking at [us] to see if he was really going to eat it!" she says with a laugh.
"But he loves it! He loves spinach, broccoli, quinoa … and he loved pureed organic carrots when he was a baby. It's all about instilling healthy habits now, so when he gets older, he'll continue."
But healthy eating hasn't always been a part of Mowry-Hardrict's life. Shortly after tying the knot with actor husband Cory Hardrict in April 2008, the actress, 35, knew she wanted to start a family. However, after an endometriosis diagnosis that resulted in two surgeries, she wasn't sure it could happen.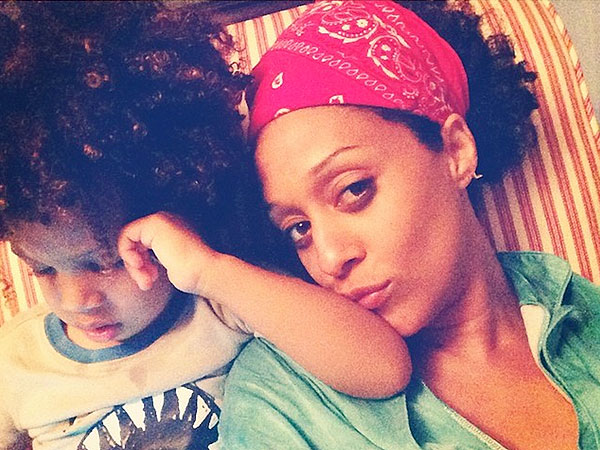 Courtesy Tia Mowry-Hardrict