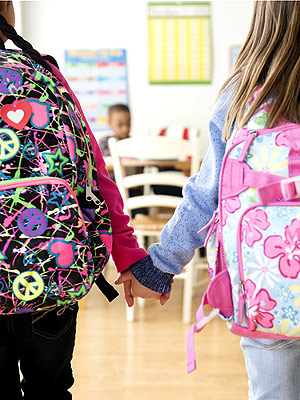 JGI/Jamie Grill/Getty
Bye bye, summer — hello, school!
The long days of catching fireflies are quickly dwindling and the count down to the new school year is officially on.
But we know it's not exactly easy balancing the excitement of back-to-school season with all the stress that comes along with starting the year off right.
That's why we've asked GILT Director of Kids, Melissa Keswin, to share her top tips and tricks for earning an A+ in preparing the family for the first day.
Check them out below!