It was a family affair on Saturday at the Sugar Factory in L.A., as Vanessa Simmons and boyfriend Mike Wayans welcomed their respective broods and close friends to their intimate baby shower designed by Cairo's Custom Events.
Guests including Simmons's father Rev. Run, step-mom Justine and sister Angela, as well as Mike's dad and brother — Damon and Damon Jr. — and uncle Marlon were greeted by a sign that read: "Rub a dub dub, a new little girl to love."
Other attendees included Tyrese and his daughter Shayla and mom-of-three Ali Landry.
The couple, who are expecting a girl next month, treated everyone to a special menu — featuring yummy bites of sourdough grilled cheese fingers served atop roasted tomato soup shooters – that was created by Citron Catering. Mommy mock-tails and Zing Vodka cocktails were also served as refreshments.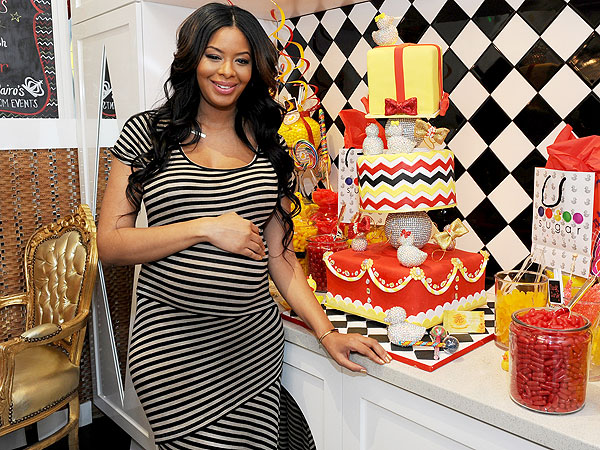 Amy Graves/Wireimage