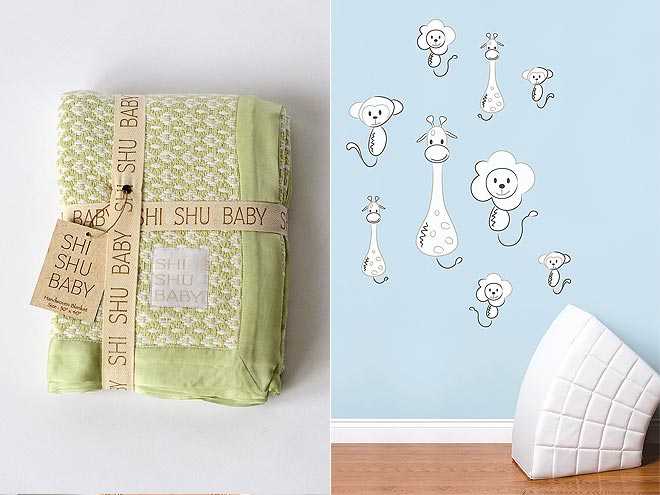 Courtesy Gilt Groupe
This week, GILT Baby & Kids is hosting a few fab sales worth checking out. You'll find loads of chic toys, accessories, shoes and clothing from Anaïs & I (7/21), Egg Swim by Susan Lazar (7/22), ADZIF Wall Decals (7/23), Lilac Maternity and Shi Shu Baby (7/24), and more!
Our picks: The Shi Shu Baby Classic Weave Blanket (now $35, originally $88) and the ADZIF Puzzle Wall Decals (now $40, originally $48).
Not a member of Gilt? Use our exclusive link to sign up.