Last August, we got a sneak peek at Melissa Joan Hart's new project: her cool clothing collection for boys.
Now the mom of three has officially launched her line, King of Harts, just in time for the warmer weather — and we couldn't be more excited.
The actress, 38, has made her designing debut in the kiddie market with a sea of surfer-inspired duds — including chic button-downs, cargo shorts and fun graphic tees — that have already received the seal of approval from Hart and husband Mark Wilkerson's three boys, Tucker, 2½, Brady, 7, and Mason, 9.
After the launch, the mom of three caught up with PEOPLE to discuss everything from the adorable collection and her boys' favorite pieces to clothing wars and her sons' recent milestones.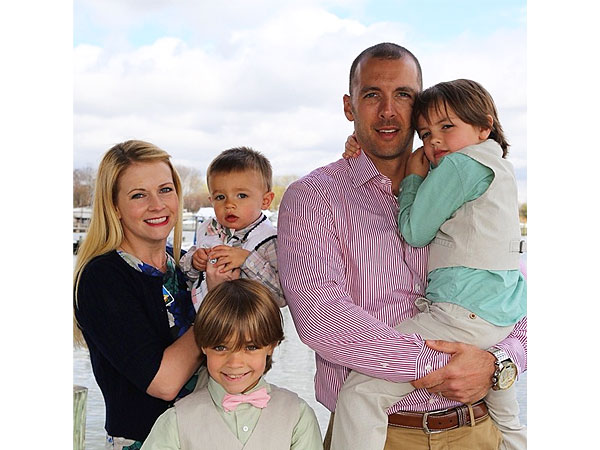 Courtesy Melissa Joan Hart