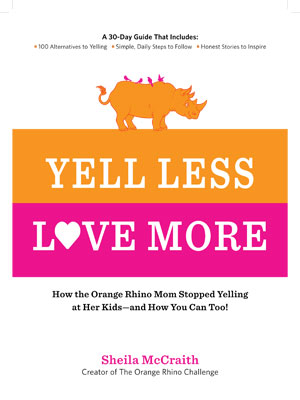 Courtesy Orange Rhino
When Sheila McCraith realized her handyman had caught her screaming at her four sons, she knew she needed to change.
"I was beyond mortified by my behavior," she tells PEOPLE. "I could no longer accept that yelling at my kids wasn't a problem."
The next morning, McCraith woke up with a plan: Go 365 days without raising her voice. But she quickly realized that keeping calm throughout the day centered around one very big obstacle — tantrums!
To keep herself accountable, the mom-of-four set up The Orange Rhino Challenge, where she shared her stories and sought support from fellow frustrated parents.
Fast forward one year later and McCraith completed her goal — and her family couldn't be happier.