The Halloween witches are brewing up something sweet!
Before your costumed kiddies crash from a surplus of sugary treats, cuddle up with your little ones to read the tale of SwitchCrafted – and introduce them to a few wise witches, who are in need of a helping hand.
Written by Audrey Kinsman, the 20-page book tells the story of the Switch Witches, a group of whimsical witches who rely on piles of candy that they can convert into energy.
And from the fuel for their brooms (because the gas station just won't do!) to keeping their haunted huts warm, the little ladies are in need of a whole lot of colorful confections.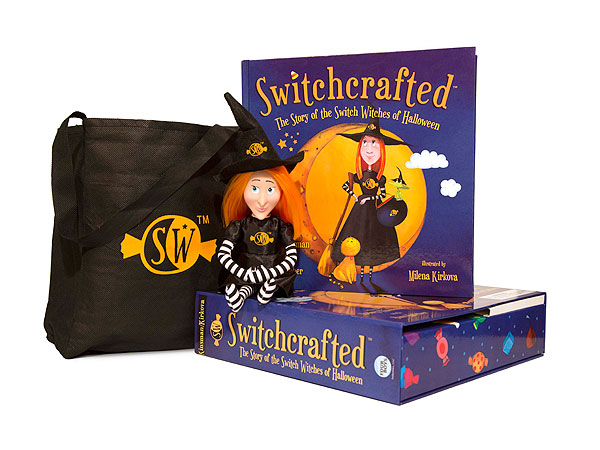 Courtesy SwitchCrafted