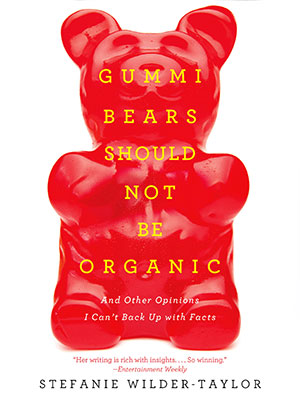 As a mom of three, author Stefanie Taylor has her fair share of parenting stories.
But the blogger, who chronicles her adventures in her fifth book, Gummi Bears Should Not Be Organic: And Other Opinions I Can't Back Up with Fact, thinks there are a few trending topics that are not up for debate.
"Now that my daughter's 10 and my twins are 7, I felt I needed to speak to the pressures and aggravations facing moms today," she tells PEOPLE.
"And they are plenty! The pressures keep ramping up. It seems impossible to parent the right way when there's a revolving door of new parenting trends and issues."
Check out Taylor's five popular parenting themes that can stir up a debate among mothers (and fathers!).