Victoria was a fussy, colicky, preemie who never napped. "It was terrible," says her mom, 30-year-old hat designer Veronica Schiller.
Then a friend told her about Float Baby, a spa for newborns in Houston, Texas. On her first visit, the then 2-month-old happily floated in the baby water spa, then her mom wrapped her in a warm towel and gave her a 20-minute massage.
"She was super relaxed and calm," says her mother. "Then she was starving. She drank the whole bottle — which is completely unusual. And as soon as she got home, she took a five-hour nap."
After their successful first session, Schiller started taking her daughter once a week for a month, eventually moving up to twice a week.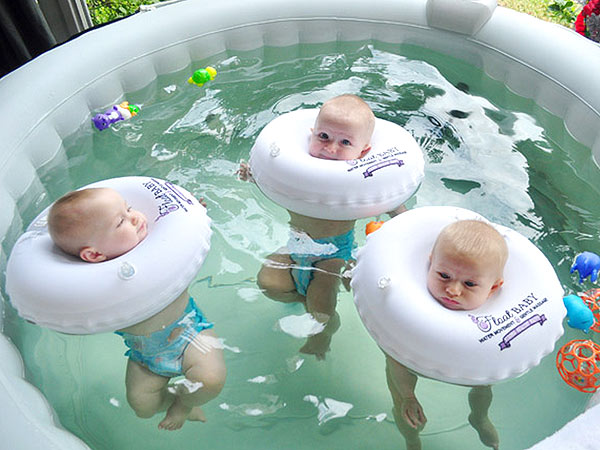 Courtesy Float Baby