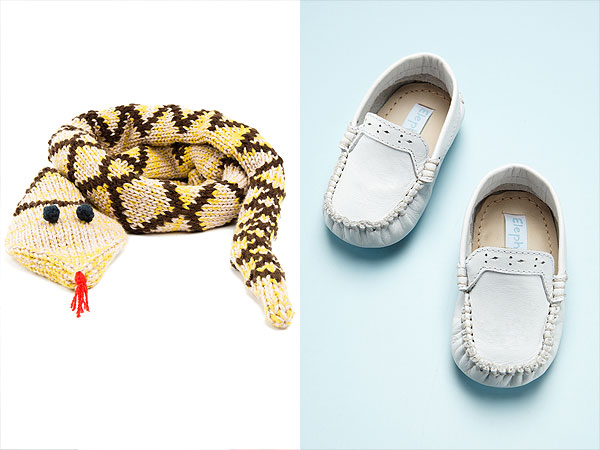 Courtesy Gilt Groupe
This week, GILT Baby & Kids is hosting a few fab sales worth checking out. You'll find loads of chic toys, accessories, shoes and clothing from Llum Dresses (11/25), Pippa & Julie Dresses (11/25), Kid Motorz (11/25), Warehouse 36 (11/25), Peppercorn Kids (11/26), Petit Lem (11/26), Elephantito (11/26), and more!
Our picks: The Elephantito Cut-Out Moccasin (now $28, originally $39.50) and the Peppercorn Kids Snake Scarf (now $20, originally $30).
Not a member of Gilt? Use our exclusive link to sign up.