How many expectant moms have cried in the aisles of the big box baby stores, overwhelmed (if not downright frightened) by the sheer volume of stuff that comes with a kid?
I know I was one of them, and ever since, I've vowed to gift my fellow new mommies with only goodies that are both cute and practical.
Here are seven of my favorites — most are new to the market, with a couple classics sprinkled in that just make life easier.
Buttermilk Babies Blankets ($75)
Pretty much the softest baby blankets I have yet to find. The patterns are cute, funny and just the right amount edgy: teeny skunks and brass knuckles are among my faves in the "tough cookie" set.
They can be used as traditional swaddles if you've got that special skill set, or as stroller blankets, lovies, you name it. Jaime King, Molly Sims and Haylie Duff are all fans, sharing social media photos with their babies in Buttermilk.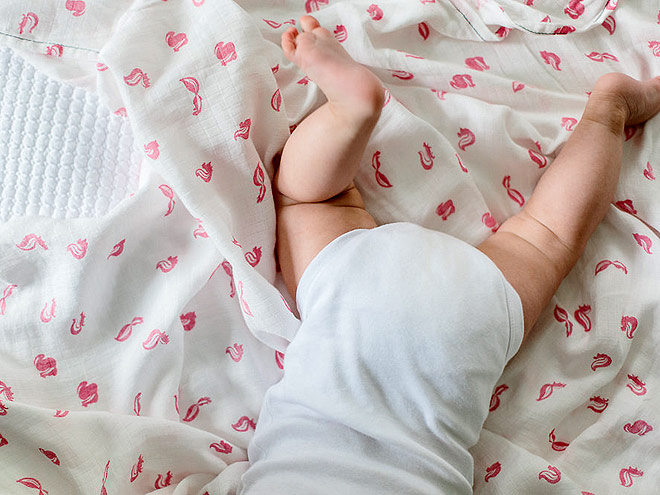 Courtesy Buttermilk Babies