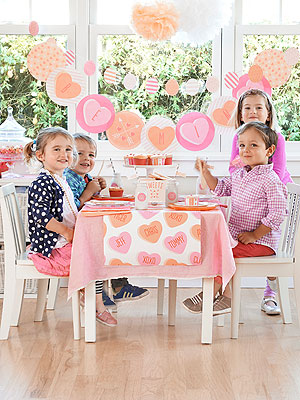 Courtesy Minted
You can't buy their love — but it's sure fun to try!
As Valentine's Day quickly approaches, we're here to help you find the perfect gifts for your little ones.
From sweet décor and heart-print jammies to D.I.Y cards they can make themselves, these goodies will warm their hearts Feb. 14 and beyond!
Check out our round-up below:
DIVINE DECOR
Make your Valentine's Day soirée one to remember with Minted's chic banners, centerpieces and table signs ($66 – $129, left) that you can customize with your favorite photos.
Read More