Not surprisingly, Kim Kardashian West and Kanye West's 6-month-old son Saint is already prepped to take the style world by storm.
"Saint has so many amazing designer pieces already!!!" the reality star, 35, wrote in a blog post Tuesday. "Many of them are inspired by his dad, so I think it's appropriate to share them with you guys during The Week in Kanye!"
One of the standout pieces of the littlest West's custom collection? A tiny black bomber jacket to match his mom's.
"My friend (and one of my makeup artists!) Joyce Bonelli's boyfriend Ben has this line called Unravel, and they made Saint and me matching bombers," Kardashian West wrote. "How cute is that!?"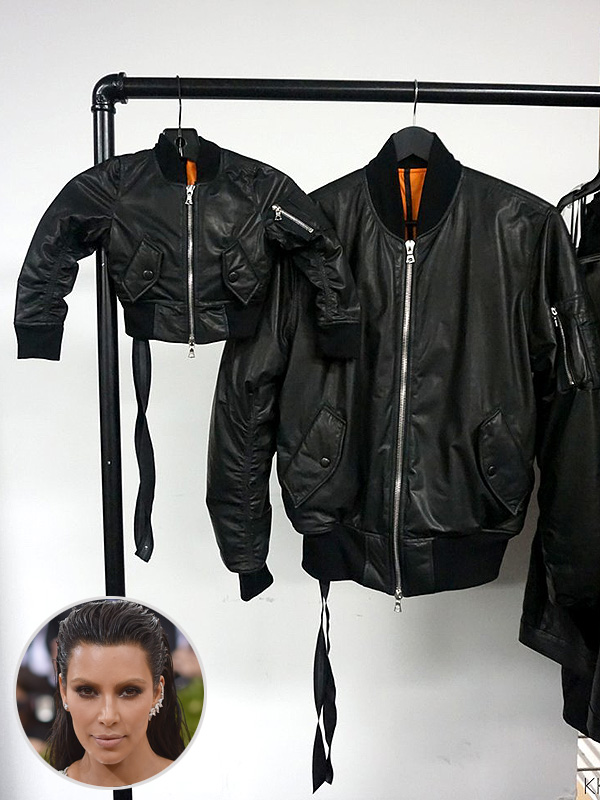 Courtesy Kim Kardashian West; Inset: Getty