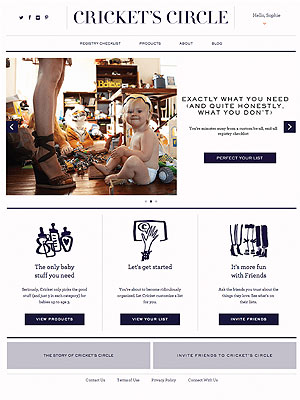 Courtesy Cricket's Circle
"The only baby stuff you need," boasts Cricket's Circle about its carefully-curated recommendations.
Tall order aside. After checking out this cool online resource for new and expecting moms, we're ready to admit it's as close as you'll get to finding everything from a stylish and functional high chair to a comfy and entertaining bathtub all in one place.
After welcoming her first child, Rachel Blumenthal realized that no one person could realistically sift through the thousands (literally!) of baby products on the market.
So the former jewelry designer and wife of Warby Parker co-founder, Neil Blumenthal (that's one chic family!), decided to create a site to make things easy for busy parents looking for the best gear.
Read More