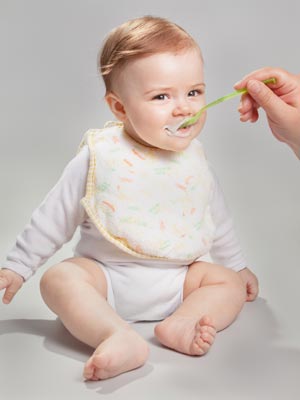 Dragoljub Nikolovski/Getty
It seems like just when you get the hang of breast or bottle-feeding, it's time for your kiddo to start solids.
And suddenly, you're a beginner again when it comes to feeding your child.
There are tons of choices when it comes to baby food, and the options only add up the older your tot gets. So what's a parent to do?
We asked Kate Geagan, MS, RDN, and nutritionist for Earth's Best, some of our burning questions about how to best feed babies and toddlers. And we checked out some of the most popular and readily-available organic brands — see their offerings below.
Read More