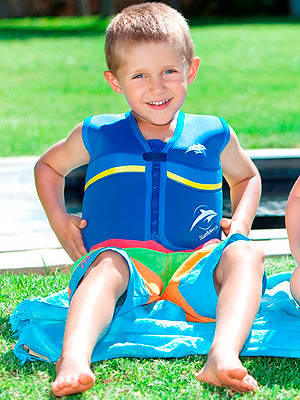 Courtesy Konfidence
Ready to make a splash? The Konfidence™ Babywarma™ super-soft neoprene swimsuit and Original Konfidence Jacket™ are specially designed to keep tots warm and secure in the water.
Celeb parents including Jenna Wolfe and Ian Ziering are fans of this range of protective swimwear when it comes to swim time with their little ones.
The suit provides a snug fit for a comfortable and secure feel, making time spent swimming fun, relaxed, and happy. Now, the UK-based company is giving away a set of protective swimwear gear ($162).
The gift set includes a Konfidence™ Babywarma™ neoprene swimsuit ($29.99), Original Konfidence Jacket™ ($39.99), one-size Aquanappys ($15.99), Neo Nappy diaper cover ($12.99), Roll & Go changing pad ($14.99), aquaband with ear plugs ($12.99), and micro neoprene T-shirt ($18.99).
Read More