Kristen Bell did it. Kourtney Kardashian did it. And now Jessica Biel is joining the celeb circle of jumpsuit trendsetters.
While in L.A. on Dec. 4, the actress stepped out in a heather gray one-piece. And although it can be a tricky trend to pull off, Biel managed to set the fashion bar at an all-time high by adding a navy blue blazer, cream scarf and aviator shades.
The result? Wow, wow, onesie — it's the perfect blend of comfy, cozy and chic.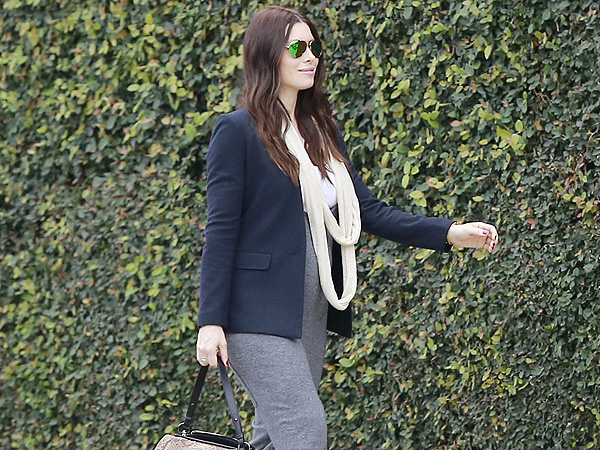 Jeffrey Mayer/WireImage