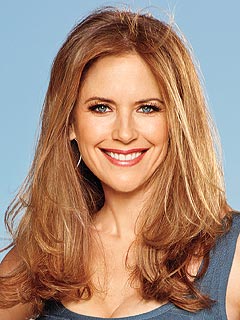 Andrew MacPherson
When it comes to raising her 16-month-old son Benjamin in an eco-friendly environment, Kelly Preston isn't messing around.
From the organic food he eats (on the menu? Fresh spinach, carrot and kale juice, quinoa and scallops!) to his co-sleeper and toys, the new mom is a stickler for finding the most natural, toxin-free options.
"I'm meticulous on checking ingredients," Preston tells PEOPLE of her never-ending quest for healthy — and yummy! — foods for her family, including Ben's big sister Ella, 12.
"If they're organic, I'll try them! If they're delicious, I'll keep buying them!"
Read More