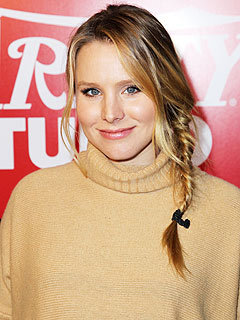 Jonathan Leibson/Getty
Now that Kristen Bell is expecting her first child, the actress is a little more conscious of what she's exposing herself (and her baby!) to.
"I have been hyperaware of everything I come in contact with since I've been pregnant," The Lifeguard star, 32, tells PEOPLE. "I'm just very aware of what I am putting in my body because it is affecting someone else and that's kind of my responsibility."
And that includes also paying attention to the products she's putting on her face, which has never looked better.
"I am working really hard at keeping everything I use very natural so the Neutrogena Naturals acne line could not have launched at a more perfect time for me," says the mom-to-be, who is also the brand's ambassador. "It has the most amazing fresh citrus smell, which is a blessing compared to some other acne products."
Read More