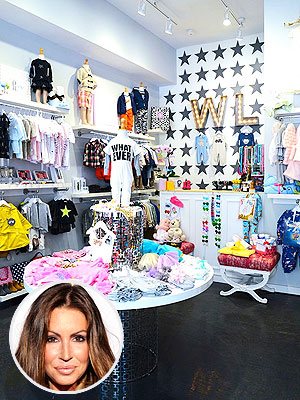 Courtesy Wyatt Lily; Inset: Frazer Harrison/Getty
After years of late nights on the party scene, it might be surprising to some that Rachel Uchitel has decided to open up a children's boutique.
"It's my dream job," says the former nightclub hostess, 38, who named the store after her young daughter, Wyatt Lily.
Located on N.Y.C.'s Upper West Side, the bright and cheerful shop carries everything from clothing to gifts for moms with a hip style sensibility.
Among Uchitel's favorites are a shiny tutu from Oh Baby and T-shirts and onesies from Nununu Baby ("People are freaking out over that brand," she says).
Another cool find? Baby socks and shoes from Me-in-Mind. "If you lose a sock, there's an 800 number [you can call] and they'll send you a replacement sock for free! It's life-changing. They should have it for adults."
Read More