Forget dinner and a movie. Kristen Bell and Dax Shepard say they have an even better way to connect with one another: couples therapy.
And they're not ashamed to admit it.
"Therapy is not something to be embarrassed about," the mother of daughters Lincoln, 2, and Delta, 4 months, tells Good Housekeeping for its May cover story.
On the contrary, the couple say taking an honest look at their imperfections have made their marriage stronger.
"I used to have a temper," says the Frozen and House of Lies star, 34, who calls her relationship with Shepard, "the Paula Abdul video 'Opposites Attract' personified."
"I loved slamming doors – I wanted a dramatic exit! But he, having worked through a variety of emotional issues to get sober, said, 'This isn't going to work. This isn't how I'm going to communicate for the rest of my life.' "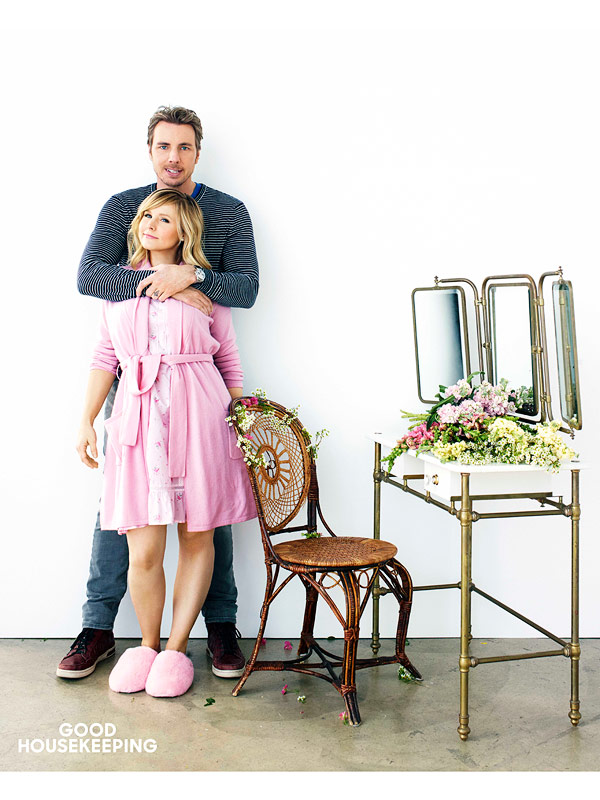 Good Housekeeping/Hugh Stewart