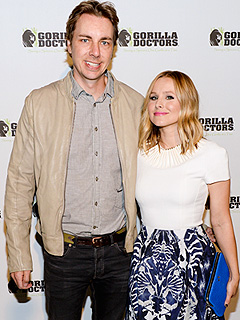 Jason Kempin/Getty
Kristen Bell wasn't exactly filled with motherly instincts while she was expecting daughter Lincoln.
"I love people the more I know them, and I didn't know her. It could have been a water bottle in my belly, that's how connected I felt to her during my pregnancy," she tells Flare in their December cover story.
The actress, 33, admits that she worried about her lack of feelings and told her now-husband, Parenthood star Dax Shepherd, of her fears.
"I kept saying to him in all sincerity during my pregnancy, 'I just don't know how I'm going to like her as much as I like the dogs.'"
The couple have two pups, Lola and Mr. Shakes.
Read More