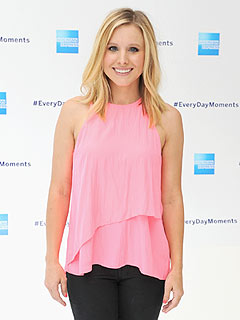 Bryan Bedder/Getty
Kristen Bell has captivated children everywhere as the plucky Princess Anna in Disney's hit animated musical Frozen.
But there's one little girl who has yet to experience the magic: Bell's daughter Lincoln, 15 months.
"She does not watch TV yet," Bell, 33, tells PEOPLE. "She has no idea!"
Pediatricians recommend limiting TV viewing for children under 2, so Lincoln hasn't see her mom or dad, Parenthood actor Dax Shepard, on the small screen. Once she's old enough, though, Bell is happy Lincoln will learn Frozen's brave lessons.
"I think it's beautiful to show kids how great it can be to love through fear, to love someone even when they're afraid to love themselves," she says. "That's a huge message I want to teach my kids: You're allowed to be afraid, but you have to know why … and you have to try to love beyond that fear."
The movie's moral of sisterly love will take on an added significance soon: Bell is carrying her second child.
Read More