David Nail became a first-time dad in December to twins Lawson Brent and Lillian Catherine. And now, he's opening up about the fertility struggles he and wife of seven years Catherine endured on their multiple-year journey toward expanding their family.
"A lot of what we dealt with had to do with me," admits the country singer, 37, in a video for his website's #Fighter series, which premiered Wednesday and will lead up to the Friday release of Nail's album Fighter. "As a man, you definitely don't want to hear that."
Aside from Nail's video — in which he and Catherine discuss their fertility issues and Nail's past experiences with long-term depression — the six-episode series will run inspirational "fighter" stories from everyday people who have conquered hurdles in their own lives.
The "Night's On Fire" crooner also recounts his thoughts behind their decision to implant two embryos, regardless of the risk and difficulty involved in potentially having and raising twins.
" 'It's been this difficult … if we are so lucky to have two, it may be the only two we ever get,' " Nail recalls saying.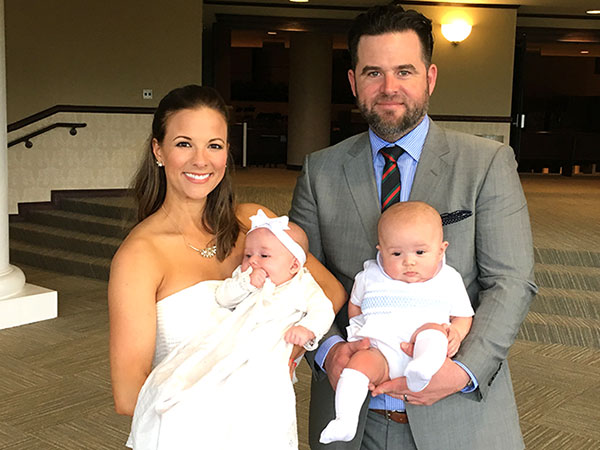 Courtesy Nail Family