David Faustino isn't going to sugarcoat it — new fatherhood is exhausting.
"Some nights are just so chill," he tells PEOPLE exclusively about 3-month-old Ava Marie, his daughter with fiancée Lindsay Bronson. "She's an amazing baby, but there are some nights that are crazy."
But even with little sleep, the radio host's favorite time of day with his newborn is early in the morning.
"I love taking over in the morning and just spending that time with her," he says. "We put the iPhone on and we dance while she's laying on me."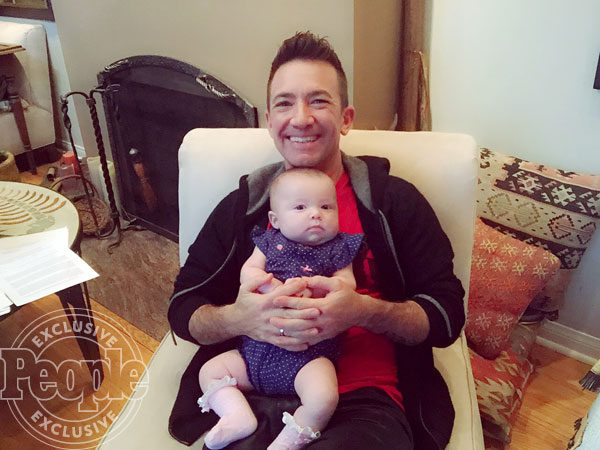 Courtesy David Faustino