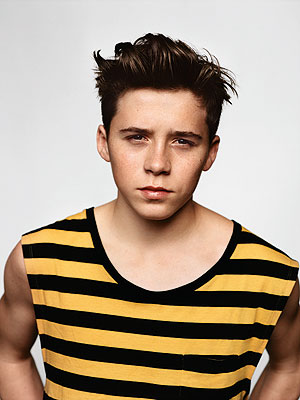 Alasdair McLellan/Man About Town
It looks like Romeo isn't the only Beckham kid who has modeling in his genes!
Big brother Brooklyn graces the cover of the Spring/Summer 2014 issue of Man About Town.
And Victoria and David's handsome eldest son has already perfected his Mom's signature scowl.
The 15-year-old's first-ever cover story features 20 pages celebrating teen style. And who better to be the face of it than the fresh-faced offspring of fashion royalty?
According to the magazine's Editor-in-Chief, Ben Reardon, Brooklyn — who sports floppy hair similar to his soccer star Dad's — was a dream to work with.
Read More