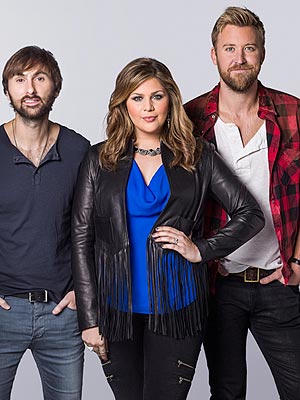 Joseph Llanes
Hillary Scott might be in for a second honeymoon when Lady Antebellum kicks off their Wheels Up 2015 Tour with a three-week, eight-city run through Europe and Australia.
But the trip will be "bittersweet" for Scott — whose husband, Chris Tyrrell, is the band's drummer — as the couple will be leaving their 18-month-old daughter Eisele Kaye at home.
"Do you have a box of Kleenex before I start talking about it? My little girl is not going," Scott, 28, told reporters Monday at a brunch in Nashville to celebrate the tour announcement.
"It's just logistically a nightmare. But she will be in good hands. My mom will spoil her rotten and I'll have to come home and probably rewrite a lot of bad habits."
The first-time mama will have plenty to keep her busy, too. When she's not on stage, Scott jokes she'll be indulging in retail therapy.