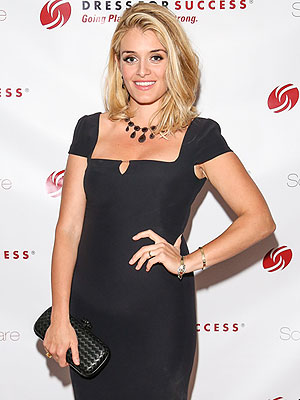 Eric Vitale/WireImage
Chew on this: Daphne Oz is pregnant again!
The co-host of The Chew revealed she's expecting her second child with husband John Jovanovic during a special segment on Thursday's show.
When it came time for Oz to share a secret of her own, she smiled and said, "This may or may not be something you know about me," before holding up a sign that read "I'm Pregnant."
The audience immediately erupted into cheers as the mom-to-be received hugs from everyone at the table.
Oz, 29, and Jovanovic are already parents to 13-month-old daughter Philomena Bijou.
"John and I are thrilled for our family of three to become four this fall," she tells PEOPLE exclusively. "Being Philomena's parents has been the most fun, and we are so grateful and happy to get to have a whole new adventure bringing this little one into the mix!"
Read More