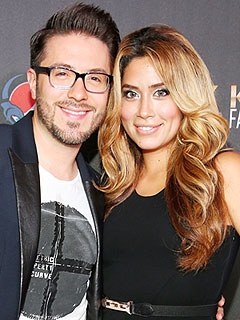 Terry Wyatt/Getty
Danny Gokey's life has hit a high note — he's going to be a dad again!
The American Idol alum, who is expecting his second child with wife Leyicet, has found out the sex of their baby on the way, Gokey announced Sunday on Twitter.
"We recently found out the gender of our baby forming in my wife's stomach. Here's what we found out!!" he Tweeted, with a link to an Instagram video post.
In the clip, the couple — who are already parents to 18-month-old son Daniel Emanuel — are at their ultrasound, waiting for the big reveal.
"So, baby, you think it's a girl?" Gokey says, seconds before the technician announces, "It's a girl!"