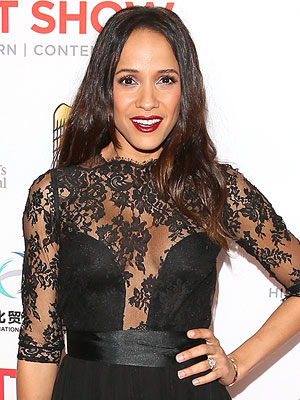 JB Lacroix/WireImage
Devious Maids star Dania Ramirez is determined that her twins, Gaia Jissel and John Aether, grow up to be bilingual — and luckily her family is completely on board.
"My cousin Yoli is here from Mexico, and she's been helping me with the kids since the very start. She only speaks Spanish to the babies," Ramirez, 35, told PEOPLE at the L.A. Art Show Opening Night, benefitting St. Jude Children's Research Hospital, in downtown Los Angeles.
"We just started reading them books in Spanish as well. Just trying to tell them all the stories in English and Spanish so they can be fluent," she says.
While her 1-year-olds aren't showing off their foreign language skills quite yet, Ramirez sees her efforts paying off. "I have everyone speaking to them in Spanish [so] I think they might understand it a little better right now," she explains.