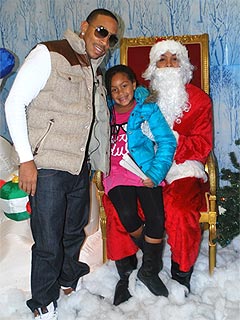 Gerald Olivari/BlackVibes.com
Karma Bridges is one lucky girl.
Not only is her dad famous rapper and actor Chris 'Ludacris' Bridges, but just in time for the holidays the New Year's Eve star has gifted the 10-year-old with her very own educational website — Karma's World.
Featuring cool characters named L'il Luda and Smartacus, the site is loaded with age-appropriate games and stories in a variety of subjects including geography, math, science and social studies.
Also, parents and teachers can download fun lesson plans for their elementary school-aged children.
Read More