With their matching black-and-white skeleton makeup for Halloween this year, Gwyneth Paltrow and her daughter, Apple Martin, looked even more alike than usual.
"Let's do this…." Gwyneth captioned an Instagram photo of the pair Saturday, giving identical skeletal poses to the camera.
As Gwyneth's followers have noted before, she and her daughter share a striking resemblance.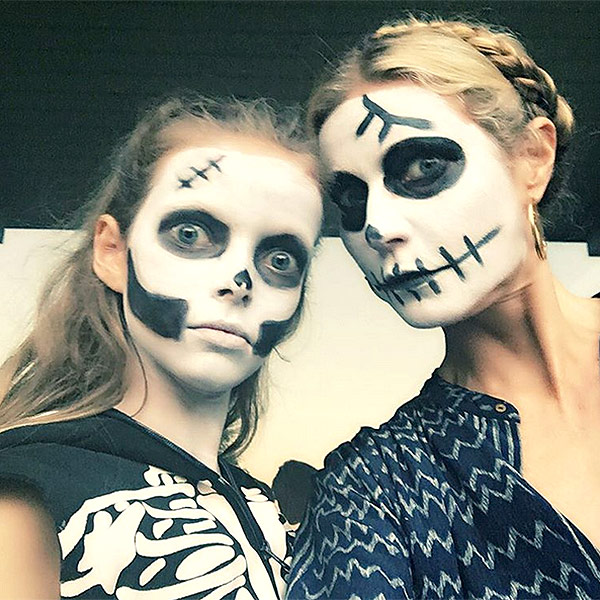 Courtesy Gwyneth Paltrow