As the host of Extra and The X Factor, Mario Lopez knows a thing or two about having a full plate, but that's nothing compared to 2-year-old daughter Gia Francesca.
"She's very busy with a full schedule," Lopez jokes to PEOPLE, noting his daughter's currently enrolled in dancing and gymnastics classes. "She's a funny kid. Great personality, very social, lot of energy. She's a blast to be around and I love that she's so warm with people."
Gia's personality should make the transition to big sister an easy one when Lopez and wife Courtney welcome their second child later this year.
"She's pointing at the belly and saying, 'There's a baby in there,'" Lopez says. "She wants to know if it's a boy or a girl, but we don't know because we're waiting to find out. That's kind of tough sometimes, we just don't know!"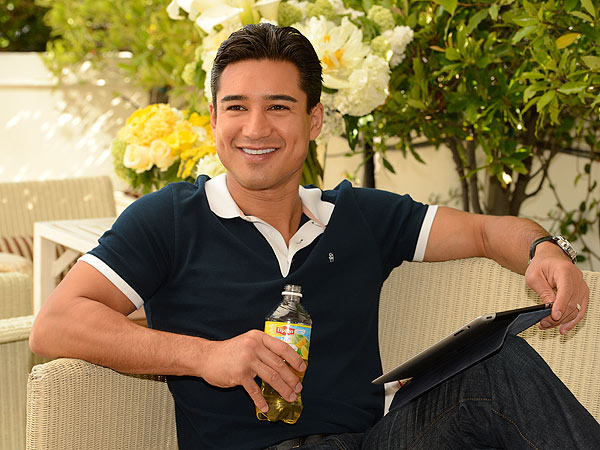 Courtesy Lipton Iced Tea