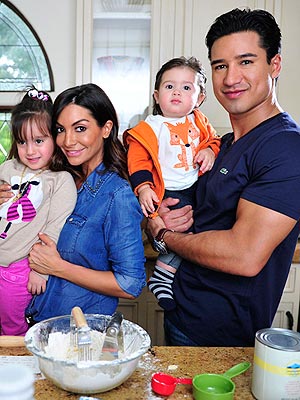 Michael Simon/Startraks
Mario Lopez is learning that there's no such thing as a weekend when you're a parent.
In the June issue of Parents Latina magazine, Lopez offers a peek inside the "chaos" of raising daughter Gia Francesca, 4½, and son Dominic, 21 months, with wife Courtney.
"There are no time-outs, really. Weekends, you think you can catch up on rest, and it's the opposite. It gets even busier. It's a different kind of busy!" he says.
"My wife and I call our son Wreck-It Ralph because he destroys everything. He's got a lot of fire in him," the Extra host continues. "My daughter is very dramatic. She's been sick recently, and this morning she said, 'Oh my god, I'm not going to feel better. My cough is never going to go away!' I told her, 'Don't worry, you'll be okay.' "
Read More