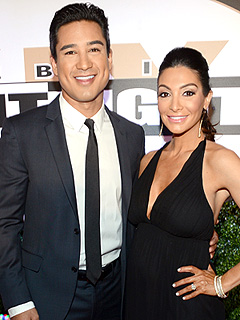 Michael Buckner/Getty
Mario Lopez is back to being saved by the bell.
The second he finished his hosting duties on The X Factor on Monday, the new dad — who also helped launch Extra's 20th season at Universal Studios Hollywood and did his radio show, On with Mario, earlier in the day — was ushered out the door to head to the hospital.
Lopez, 39, had received the call: although wife Courtney's c-section was scheduled for next week, she had gone into labor and was ready to deliver the couple's second child.
Twenty minutes after he arrived, Lopez — who greeted the mom-to-be with a kiss before posing for one last quick picture — suited up and was in the operating room anticipating the big announcement.
Read More