Even though there's no set date for Courteney Cox's wedding to Snow Patrol rocker Johnny McDaid, the former Friends star is certainly having a blast gearing up for the festivities.
"We don't have any plans at the moment. We don't have any firm decisions yet. But it's fun thinking about it and figuring out what to do and when to do it," Cox, 50, told PEOPLE at the launch of OmniPeace, a humanitarian fashion company that builds schools to empower youth living in extreme poverty in Africa, campaign Rwanda Rocks! at STK in Beverly Hills on Thursday. "I'm having fun with that."
There is one thing that Cox can confirm: Her daughter Coco will definitely be singing at the ceremony. "Oh, for sure," Cox says when asked if Coco plans on performing. "It's going to be a whole musical."
And don't think Cox has any say in what Coco, who recently sang at her father David Arquette's wedding, plans to include in her play list.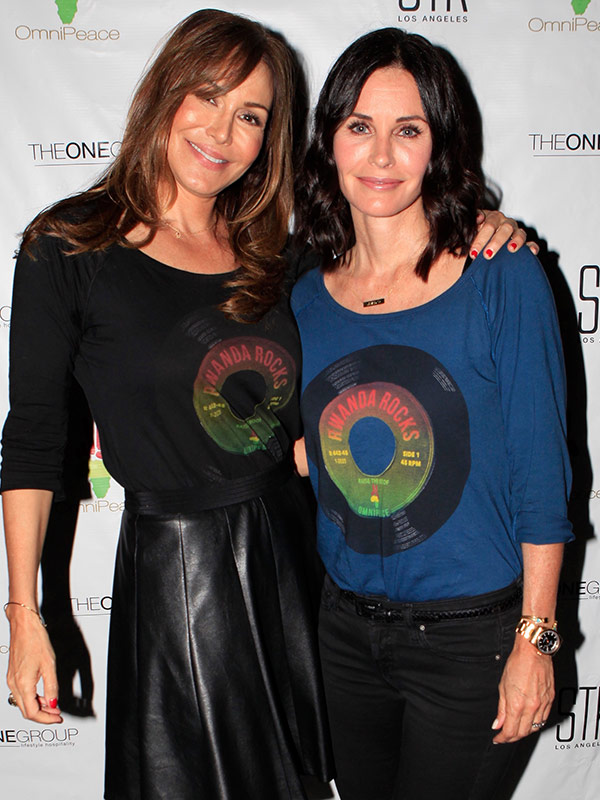 Courtesy OmniPeace