For Luke Bryan, life is imitating art.
In a series of photos the country singer, 40, posted to social media, it seems he has been making the best of the summer weather by taking advantage of some water-focused activities.
"HFE," is the simple caption accompanying a Wednesday shot of himself and sons Thomas "Bo" Boyer, 8, and Tatum "Tate" Christopher, 6 next week, proudly holding up a fish they caught.
The acronym is a nod to Bryan's latest hit single to go No. 1: "Huntin', Fishin' and Lovin' Every Day."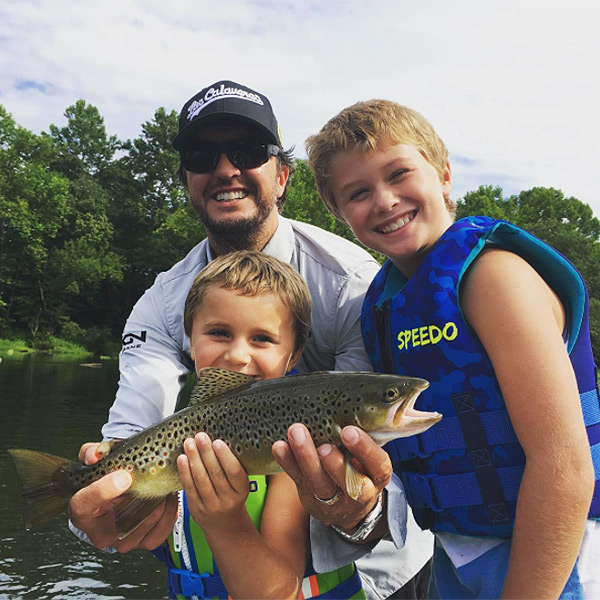 Luke Bryan/Instagram