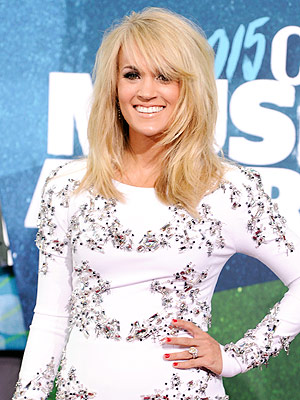 Rick Diamond/Getty
Carrie Underwood prepared for the worst while she was pregnant, but baby Isaiah Michael has exceeded all of her expectations.
"I think I honestly expected — it's gonna sound weird — but I expected the worst," she tells PEOPLE, fresh off her history-making sweep at Wednesday's CMT Music Awards. "I've never been around babies before, to be honest, but he's so laid-back!"
The country singer says both she and husband Mike Fisher have been pleasantly surprised by how easily the three and a half months since their son's birth have gone.
"We're laid-back parents and he's a laid-back baby and … it surprised me that it's a little easier than I thought it was gonna be," Underwood, 32, says. "I think I just expected, like, screaming, crying baby all the time, and he's just happy and smiley and gorgeous."