Over the weekend, Luke Bryan played to about 30,000 people in the middle of the Las Vegas Strip. If you think his children are impressed, well, think again.
"It's fun having my boys at the age where if they're in my truck, I can play them a new song and see if they like it and see what they think about their dad's newest songs," he told PEOPLE on Sunday.
His kids — Thomas "Bo" Boyer, 8, and Tatum "Tate" Christopher, 6 — don't necessarily have a favorite song that their dad sings, but they do have favorite activities.
Still, they understand that a lot people really like their dad, as evidenced by the massive crowd gathered to see him at the Route 91 Harvest Festival in Sin City.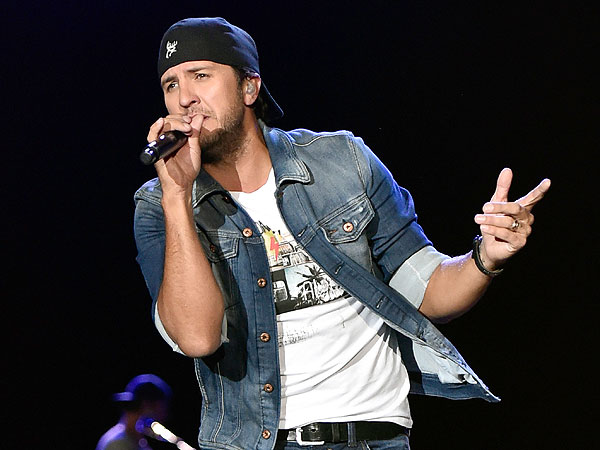 David Becker/Getty