We're so thrilled to welcome back Constance Marie, our original celebrity blogger! The actress, mom to 2-year-old daughter Luna Marie with fiancé Kent Katich, stars on Switched at Birth, airing on ABC Family Mondays at 9 p.m.
Marie, 45, can also be found online on Facebook and @goconstance on Twitter. If you've missed any of her past posts, check them out here.
In her latest blog, the time has come for Luna Marie to quit her paci habit and the actress has quite the solution! Did you know planted pacifiers grow into lollipops?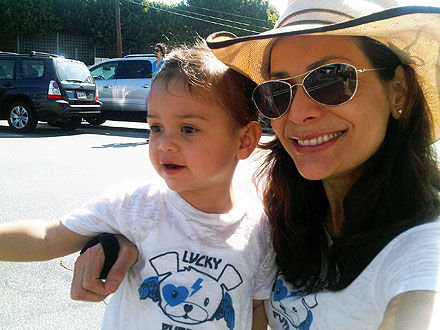 Courtesy Constance Marie