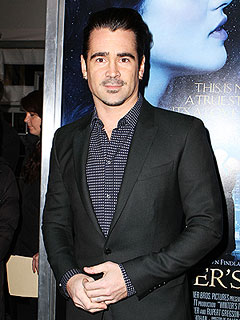 Nancy Rivera/Splash News
Like father, like son?
"[James] is an absolute stud," Colin Farrell told PEOPLE of his son while attending the Winter's Tale premiere in New York City on Tuesday.
James — who is the actor's son with model Kim Bordenave — lives with Angelman Syndrome, a rare genetic disorder that is known to impair speech, movement and balance.
The proud father says James, 10, is always reaching new milestones. "Every day, just breaking down boundaries," Farrell, 37, shares. "He's an amazing boy."
Farrell has said fatherhood was one of the main reasons he checked into rehab for drug and alcohol abuse in 2005, and James has offered his actor dad a lot of inspiration.