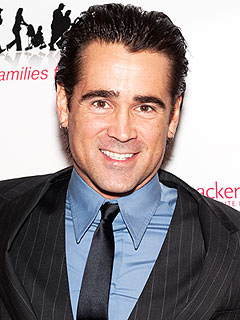 D Dipasupil/Filmmagic
Actor Colin Farrell has a new favorite family activity with sons James, 10, and Henry, 4.
"I'm trying to introduce Disney into my diet and introduce it into [their] diet for the first time," Farrell, 37, told PEOPLE at the Ackerman Institute for the Family's Moving Families Forward Gala in New York City on Monday.
"We've gone old school — Snow White and the Seven Dwarfs, Lady and the Tramp."
And while the films have been a hit, the boys aren't willing to watch just anything. "I put on Cinderella and the two of them were like … 'No,'" says Farrell with a laugh.
This comes as a small victory for James, who suffers from Angelman Syndrome, a rare neuro-genetic disorder which can impair speech, movement and balance.