Coco Austin is wasting no time getting back in shape after welcoming daughter Chanel Nicole — even if that means juggling multiple things at once.
The model shared an Instagram post on Thursday, proving she's got the whole multi-tasking aspect of motherhood down.
"Real life candid pic.. Training and watching my baby simultaneously," the 36-year-old said, promoting her waist trainer of choice. "The Coco way. Loving motherhood @waistedbykeke #ad."
In the pic, the new mom cuddles baby Chanel as she poses in the mirror in nude undergarments and a black trainer, cinching her in at the waist — although she doesn't need much help considering she only gained 13 lbs during her pregnancy.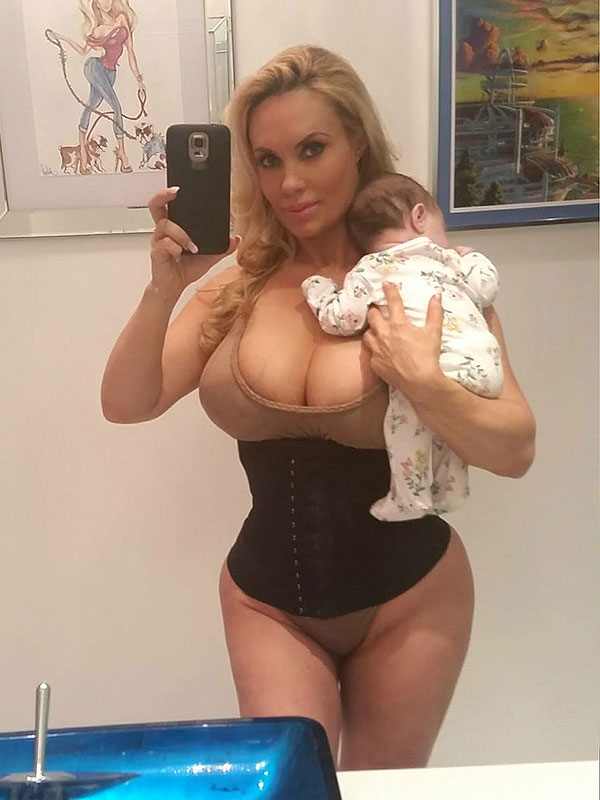 Source: Instagram