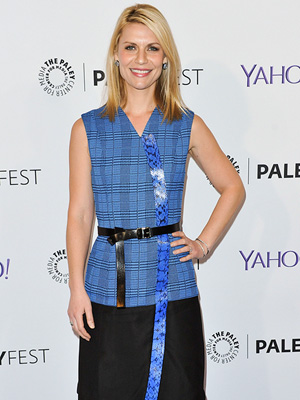 Richard Shotwell/Invision/AP
As season 5 of Homeland prepares to commence shooting, the show's star and producer, Claire Danes, is ready to get back on the set.
But she's likely not the only one: Danes's 2-year-old son Cyrus Michael Christopher has practically grown up around the cast and crew.
"He's the Homeland baby," Danes told PEOPLE at the 32nd PALEYFEST opening night, which honored the Showtime hit, on Friday.
"I was pregnant with him filming. Third season, he was five months. I have so many photos of him in various stages of development in Carrie Mathison's chair."
Danes, 35, and her husband, Hannibal star Hugh Dancy, 39, have both worked continuously since their son's birth, so it is no surprise that Cyrus is already a little director in training.