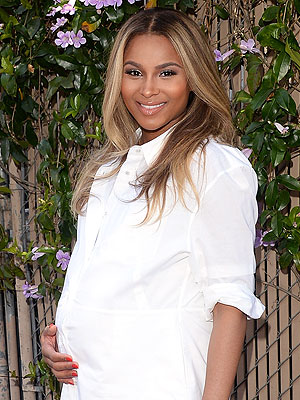 Jason Merritt/Getty
Whether she's walking the red carpet or celebrating her baby shower, Ciara has managed to look flawless since announcing her pregnancy.
But while the mom-to-be — who's now in her third trimester — doesn't mind dressing up her bump, she admits pregnancy has put a limit on her glamorous get-ups.
"I like to be free and comfortable and relaxed. I don't want to feel stressed. It's already so much with your belly being so big," she told PEOPLE at the Safe Kids Day event on April 5 in West Hollywood, Calif.
"When I have to get cute, I will get cute and put on some heels for an hour or two — and then throw those things off as soon as I get in the car!"
The singer may not be taking style tips from Kim Kardashian's pregnancy playbook, but the good friends have found plenty of other ways to bond over their babies. They were even spotted shopping together at Bel Bambini.
Read More