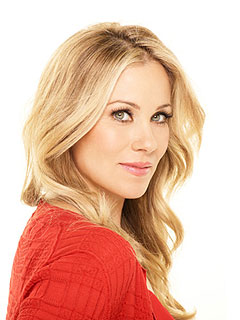 Andrew MacPherson
Thanks for welcoming Christina Applegate for a four-part blog.
The actress, who stars as Reagan on NBC's hit comedy Up All Night, is also mom to daughter Sadie Grace, 22 months, with fiancé Martyn LeNoble.
Applegate, 40, is the creative partner for FabKids.com, a monthly outfit club for stylish girls sizes 2-8.
She can also be found @1capplegate on Twitter.
In her final blog post for PEOPLE, Applegate is excited to share some of her favorite things for Sadie — and what makes them so special.
Read More