Chris Pratt is turning to his talkative 2½-year-old son Jack for both wisdom — and a bit of parenting therapy.
The Parks and Recreation star, appearing on The Ellen DeGeneres Show Wednesday, said his verbal son, who was born prematurely, has dazzled with his thoughtfulness, seeming to understand a lot of complicated things.
"He really is a remarkable kid," Pratt, 35, tells Ellen DeGeneres, noting the so-called Terrible Twos has not happened at his house.
But, he adds, Jack, his first child with wife Anna Faris, is already telling it like it is.
"From what I understand, most of the Terrible Two stuff is the toddler's inability to express what they want. They know what they want, but they can't tell you because they don't know the words yet," Pratt says. "He's so vocal that it's not that hard for him."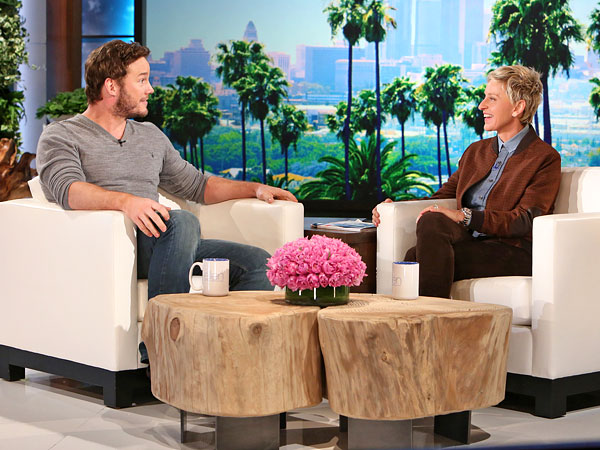 Michael Rozman/Warner