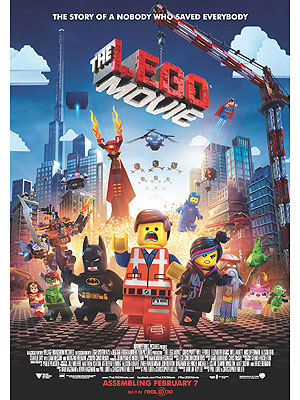 Courtesy Warner Bros.
Talk about a dream come true!
If you were anything like us, you always wished your LEGOs could come to life. And now they are — on the big screen.
Starring new parents Chris Pratt (Emmet) and Elizabeth Banks (Wyldstyle) — we bet they had fun! — the new LEGO Movie is packed full of action but underneath the blockbuster-worthy special effects is the simple message that everyone is special.
Emmet starts off an ordinary guy until he meets Wyldstyle and her master builder crew — Vitruvious, Batman, Unikitty and more — and let's just say that's when his life changes forever.
And let's not forget that every good kid's film has to feature catchy tunes. In this case, it's the can't-get-out-of-your-head "Everyone Is Awesome" song.
Read More