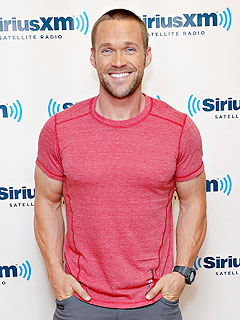 Cindy Ord/Getty
If you have active kids, you know they're always in motion.
And whether they're playing organized sports or just around the neighborhood, it's important to make sure they fuel up on healthy snacks and drinks to keep their energy levels steady.
To find out how to keep your little ones energized, we tapped Extreme Weight Loss trainer (and dad-of-4!) Chris Powell for his best tips.
Check them out below:
Keep them armed with easy-to-pack snacks. Quick eats full of healthy fats (string, stick or cubed cheeses, almonds, cashews, peanuts and more) are great for on-the-go kids. You can just put them in a small container and stuff them in their backpack.
Read More