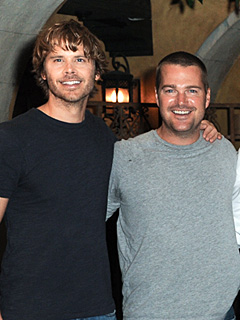 Richard Shotwell/Invision/AP
Chris O'Donnell is the star of a hit TV series, a husband and doting dad of five, but has seamlessly been able to do it all and still find time to support a good cause.
"It's about priorities more than anything. My family will always be first and work is right up there," the NCIS: Los Angeles star, 43, told PEOPLE on Monday as he wore his orange shirt in honor of Hunger Action Month.
"Orange is the color of hunger. I'm helping [ConAgra Foods] raise awareness, getting people involved to spread the word by taking pictures of any sort of orange moment [and] posting it on different social media channels with the hashtag #Orange4Hunger," explains O'Donnell.
With a full schedule, O'Donnell is quick to admit he's not "getting to coach all of [the kids'] sports teams like [he] used to, but any free time goes to them."
Read More