Chris Hemsworth has a daddy dilemma.
In a Monday appearance on The Ellen DeGeneres Show, the 32-year-old actor talks about his young daughter, India Rose, and her envy of her younger twin brothers, Sasha and Tristan.
"She came to me the other day and she was like, 'Ya know, Papa, I want one of those things that Sasha and Tristan have.' I'm like, 'What do you mean?' She was like, 'Ya know, the things in between the legs that you have,' " Hemsworth recalls, noting that he grappled with how to handle the situation.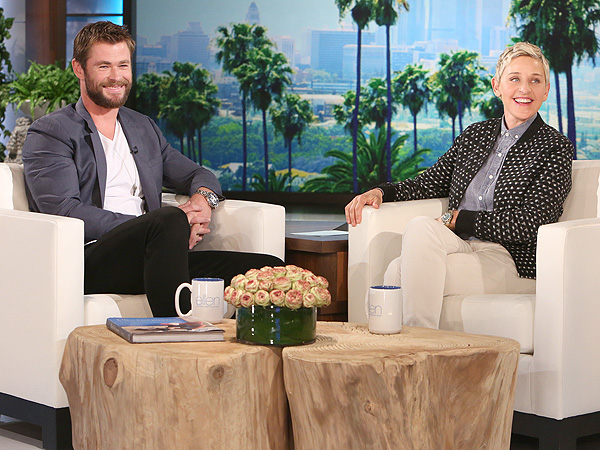 Michael Rozman/Warner Bros