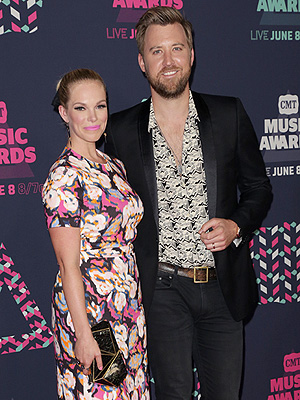 Jim Smeal/BEI/Shutterstock
Charles Kelley is suffering from first-time dad problems.
"I can't tell if he's smiling or [if] it's gas," the Lady Antebellum singer, 34, told PEOPLE of his son before taping the latest installment of CMT Crossroads alongside Matchbox 20 frontman Rob Thomas.
Kelley and his wife Cassie welcomed their first child, Ward Charles, in February and the two are relishing their "really chill" baby boy.
"As of now, I see him as a very even temperament," Kelley says. "If we have another kid, I'm sure that will change everything."