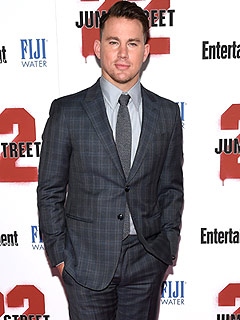 Gary Gershoff/WireImage
Channing Tatum is a man of many talents.
He can dance, wield a gun and do his own stunt work. But can he change a diaper?
Before the birth of his daughter, Everly, last year, the actor told PEOPLE, "I have never changed a diaper before, so I may need some help learning. I hope I don't have any problems where the diaper falls off and the baby poops on the ground."
But now that Everly just celebrated her first birthday, the doting dad says he has mastered the tasks.
"I'm solid at changing a diaper now," Tatum, 34, proudly told PEOPLE at the 22 Jump Street press day on Thursday.
"If a guy isn't good at changing a diaper, I don't know what he's there for, really, 'cause they're not there for the first seven months for any other reason than to do that because the mom is the end-all, be-all of everything."
Read More