Three's company for Chad Lowe!
The Pretty Little Liars star and his wife Kim welcomed their third child, daughter Nixie Barbara Lowe, on Friday, March 18, he confirms to PEOPLE.
"She came a little early, but she's small and mighty," Lowe, 48, tells PEOPLE exclusively. "All is well."
Nixie's first name references the water sprites of German folklore, and "seemed like a good fit because we're both avid surfers — my wife more so than me — and are involved in the Waterkeeper Alliance," the actor and director explains. When Nixie arrived earlier than expected, making her a Pisces, the moniker seemed perfect. Her middle name honors Lowe's late mother.
Already parents to daughters Fiona Hepler, 3, and Mabel Painter, 6½, "we're wonderfully outnumbered, I like to say," Lowe tells PEOPLE with a laugh. "We feel so fortunate."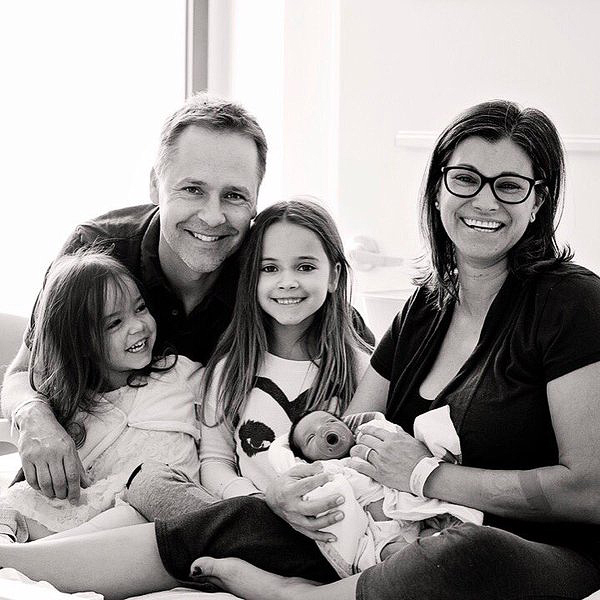 Christopher McDonald Photography