"It could be any day" now for Karolína Kurková, who is 38 weeks into her pregnancy — but that doesn't mean she's resigned herself to sweatpants and t-shirts.
The model is keeping fashionable until the end.
The 31-year-old, who is expecting her second child with husband Archie Drury, tells PEOPLE she tries to "stay true" to her own style, even with a baby bump.
"I think I'm very much to my 'KK' style — it's always there — with my button-down shirts, or a great pant or blazer paired with a flat, sneaker or little pump when I want to be a little bit dressier and nicer," she says. "My style hasn't really changed, just adapted to the shape of my body, but I still feel like me. At the same time I try to be very comfortable."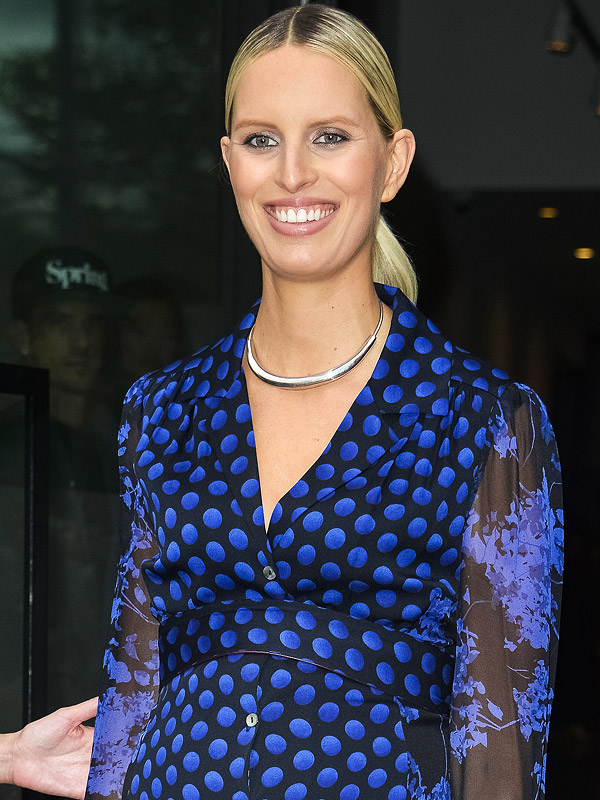 MediaPunch/REX Shutterstock