Actress Keira Knightley won big before Sunday's Golden Globes even began when she stepped out on the red carpet at the Beverly Hilton in Los Angeles.
Wearing a Chanel gown, the mom-to-be told E!'s Ryan Seacrest that her bibbed gown was a group effort.
"Apparently it took 30 people to make this in a week so I have to give a huge thank you to all 30 people," she said. "It makes me really frightened — what if I spill something? It's going to make me feel incredibly guilty so hopefully I won't!"
But Knightley can rest easy: She won't be staining her dress with any bubbly beverages. While talking to Entertainment Tonight, she joked it will be her first year being "very sober" at the awards due to her pregnancy. "I'll remember everything tomorrow," she said.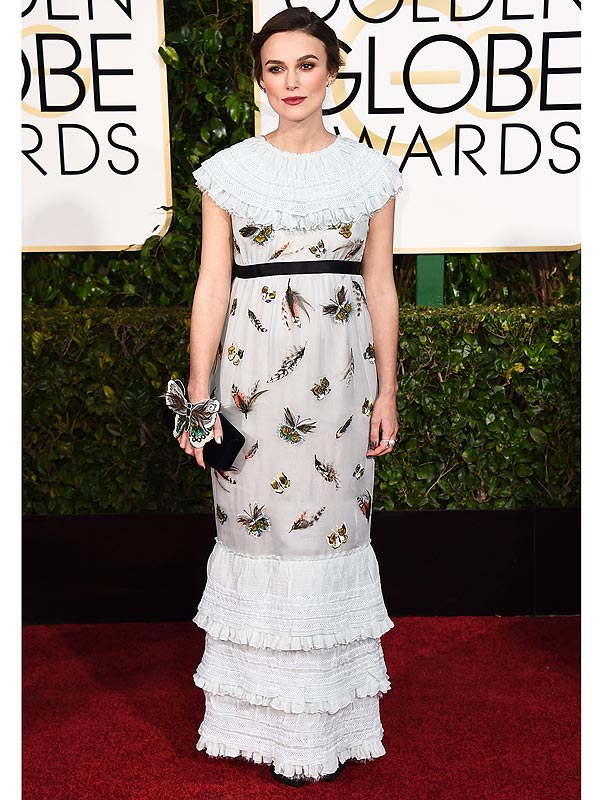 Jordan Strauss/AP