Thousands swarmed New York City's now-closed Domino Factory recently to marvel at Kara Walker's sugar-covered sphinx.
But, it turns out, nothing was quite as sweet as the mother-daughter fashion moment between Beyoncé and Blue Ivy.
In a series of snapshots uploaded to her website, Beyoncé, Jay Z and their 2-year-old can be seen taking in the artwork — and sneaking in a few snuggles!
And while we always love a glimpse at hip hop's royal family, we were even more excited when we noticed the songstress and her adorable Mini Me used the outing to show off their matching floral frocks from Dolce & Gabbana.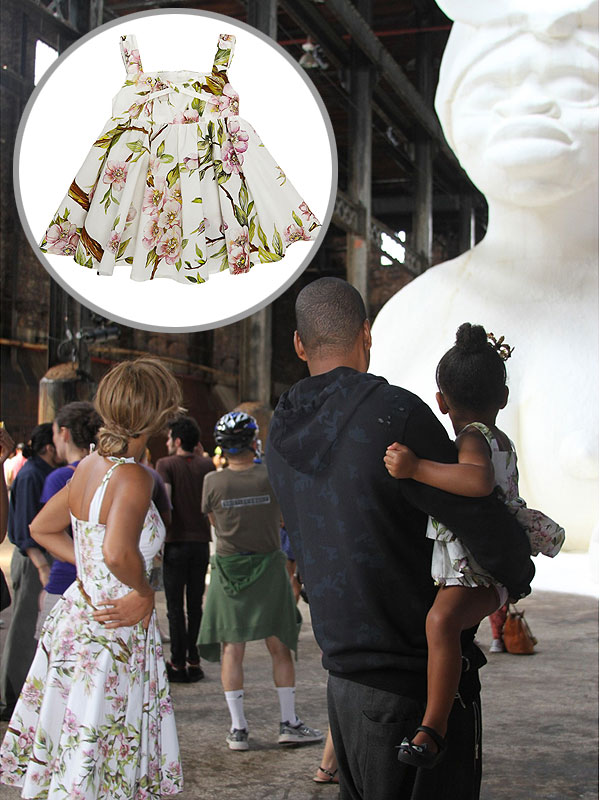 Courtesy Beyoncé; Inset: Courtesy Barneys