No one should be surprised that Rachel Zoe isn't showing at Fashion Week. Ever since welcoming second son Kaius Jagger in December, the new mom has had only one focus — being with her baby boy. She's even shared a few sweet snapshots of her family on Instagram.
The designer has also been posting cute pics of all the luxe baby gifts (à la Kim Kardashian) she's received for her little guy, including a navy tweed Chanel teddy bear.
"Three words…Chanel teddy bear…even embroidered Kaius's name and birthday!" she captioned the below photo of the chic stuffed animal.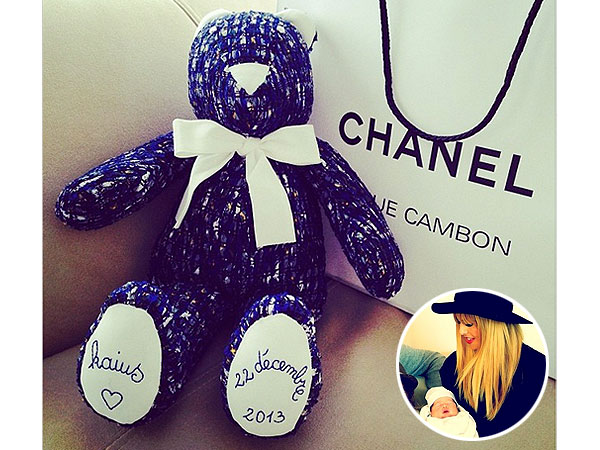 Courtesy Rachel Zoe