Talk about room service!
Now that Simone Masterson-Horn is officially a big girl, it was time to transform her owl-themed nursery into an oasis fit for a princess. The catch? Dads Bill Horn and Scout Masterson wanted to fulfill her request of a light pink room — but in a fun, creative way.
"Ever since Simone graduated into a big girl bed, we've discussed wanting to re-do her room. It was important to us that she had a say in the design process," they told PEOPLE.
While still in the process of planning Simone's sleep space, the family sat down for lunch one weekend at their favorite spot in Los Angeles: the Beverly Hills Hotel. And then it hit them: why not turn their little girl's room into a carbon copy of the iconic lodge?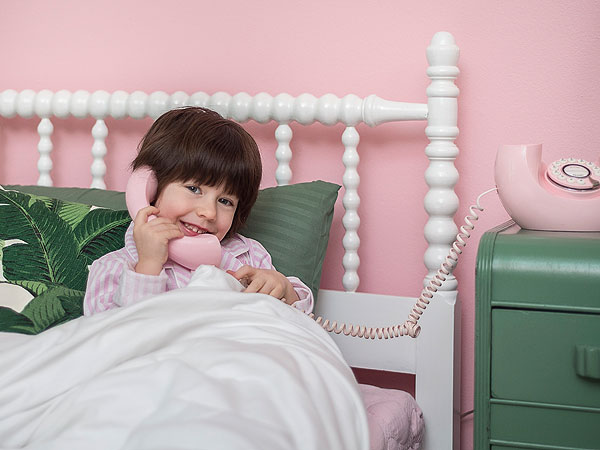 Riley Jamison Photos