Jaime King knows it isn't always easy for expectant moms to dress for two, which is why she teamed up with maternity apparel retailer, A Pea in the Pod, to create her own denim line.
"[A Pea in the Pod] is basically what I lived in during my pregnancy," King, who welcomed her second son Leo Thames in July, tells PEOPLE. "And I really wanted to create a line, which was a very well-rounded line of denim for women."
Says King of her LOVE, JAIME For Luxe Essentials Denim collection: "I didn't want one woman to feel bad in the clothing that they wear so every single item that I designed, I wanted to make sure that it would be beautiful for every single body type. That was something that was really important to me."
Another key detail for King was having each pair "go with many different types of styles."
"Because maternity clothes are expensive … [and] it's an investment, I wanted to make sure that whatever I was making would be something that would transcend through an entire pregnancy and also, beyond after the pregnancy," she explains.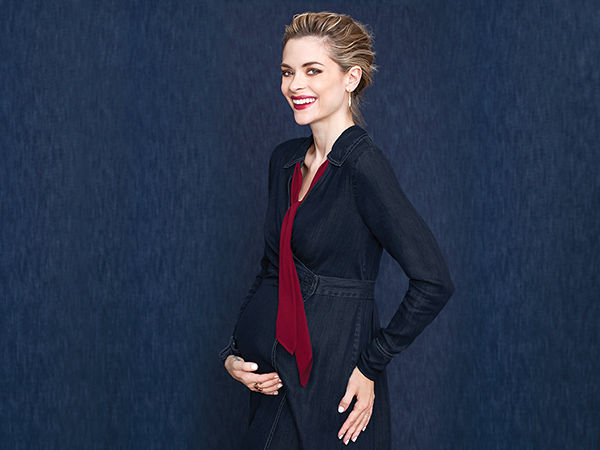 A Pea in the Pod