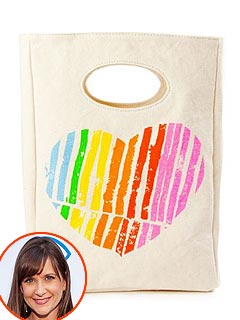 Inset:Cooper Neill/Getty
After welcoming daughter Maggie in 2006, actress Kellie Martin made it her mission to go back to basics in the toy department.
"We weren't doing any plastic or battery toys, but I was having trouble finding stuff," she recalls.
Fortunately, a chance encounter with a photographer during a photo shoot introduced Martin to an online store filled with all the goodies she had been searching for.
An instant fan — the new mom's first purchase was a wooden camera for her little girl — Martin was devastated when she discovered that her new favorite hot spot would be closing its doors.
"[I thought], 'I can't let it close!'" she says, immediately calling her husband. "I said right away, 'I think we should buy it.'"