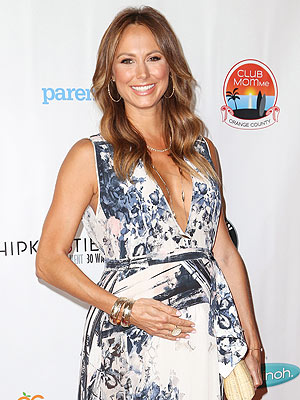 Chelsea Lauren/WireImage
She may be just a couple months away from new mommyhood, but Stacy Keibler isn't letting her growing belly slow her down one bit.
"She wants to be as healthy and as strong as possible for her baby," says Nonna Gleyzer, Keibler's Pilates instructor. "The focus is on keeping her body strength and also keeping her body aligned."
Gleyzer, who works with Keibler up to four times a week using traditional Pilates methods as well as customized strengthening exercises, says the mom-to-be has taken "naturally" to pregnancy.
"We didn't have to change much [about her pre-pregnancy routine]," says Gleyzer. "We just do less repetitions and less moves on her back. We're keeping the muscles strong and long. And we do lower abs and deep breathing which will help with the birth!"
Read More