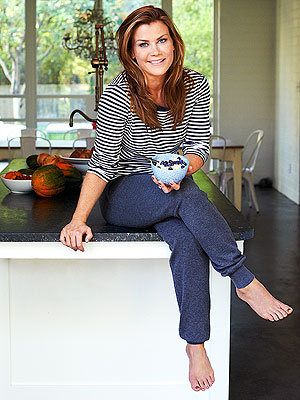 Blueberry Council/August Image
When Alison Sweeney's kids open their lunch boxes, they never find greasy bags of chips or sugary cookies.
Instead, they've got good-for-you snacks like homemade trail mix and breakfast bars that The Biggest Loser host whips up in her Hollywood Hills kitchen. After years of struggling with her weight before finally getting healthy and fit, Sweeney has made following good nutrition principles a priority, not just for herself but for her husband Dave and their children, Ben, 9, and Megan, 5.
"My kids have known from the get-go that we all need to make healthy choices," Sweeney tells PEOPLE. "They never expect to eat from the kids' menu at a restaurant." They don't expect typical kid snacks at lunchtime either.
Read More